Hey there beauties,
I found this blog linkup today and I decided to give it a whirl. I think it's a fun way to let u guys know what I am really into for the week. I have found myself super into Glitzy things lately maybe it's just cause I can't deny anything that sparkles. Honestly can you? I was also super pumped about The Vampire Dairies starting again; yes I watch it all the time. I have been loving all the hours that i have been getting at work. I LOVE my job and its nice to stay busy. Lastly I am loving my new hair, its do different but hey I like it.
The Vamp Dairies
New Red Hair!(:
Can i Please have these?
Pretty Sure i NEEED this!!! Its GORGEOUS
Here Is the Link up if you guys want to join it.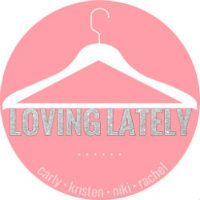 XOXO