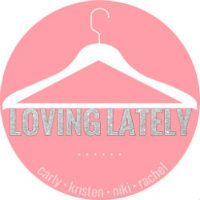 Here is what i am loving this week! Its kinda a little of everything but hey if you knew me you know im always kinda scattered! I have really been into home decor lately because we only have nine more days until i move into my new place!! YAYYY! Oh and i feel like such a big girl because we (my hubby paid for it) finally bought a king size bed over the weekend! That means no more fighting over who had all the bed (which is usually me)!
BOOOO-YAAAA
I love Shabby-Chic furniture
ti
Possible office idea
Might have to do this for my walk-in closet/ office.
What our current color combo is!
Oh how i wish this is what my bathroom looked like
Loce this color combo!
Love mirrored furniture
Add caption
Just had to add this cute little girl on here! I hope that my future daughter will be a fashionista like her momma!