What is your favorite season?
Fall, for sure! Since I live in Minnesota the weather is always crazy! I love fall because its starts of warm and hits the perfect amount of chillyness. I love being able to wear fall boots, scarfs and warm sweater without having to wear bulky coats. Plus I love when the leaves change color, it's so beautiful.
Talk about a moment that changed your life
Meeting my husband! We meet in high school when I was sixteen and he has defintaly changed my life. Before I met him when people sad that they have found there other half I thought it was the cheesiest thing ever. Now I know what they meant. I love having someone that I can be completely myself around and they still accept my sill crazy ways. Nothing is better than having someone who accepts your faults and loves you for who you truly are.
What is your crayola color?
Well I would say I would be a pink most of the time, because I'm a huge girly girl. I love everything that has to with being Glamorous. Purple for when I have my diva moments and red for when my Puerto Rican side comes out.
Describe yourself as a superhero. Super power? name? sidekick?
This one is a toughy for me. I honestly don't know what I would name myself. My super power would be being able to look at people and making them pretty (is that a super power). I hate when people look horrible and I'm not talking about the days we wear our Victoria Secret yoga pants with our Uggs. I mean the people that look like they should be on what not to wear. My sidekick would be Lauren Conrad because I love her style.
If you had all the money in the world and could only shop at three stores, where would you shop?
I would have to say Saks Fifth Avenue just because they offer a little bit of everything, plus who doesn't love designer clothes. My second choice would be Nordstrom's and lastly I think I would have to finish with the boutique I work at Christ Landmark's.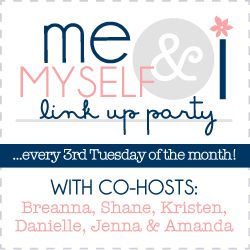 XOXO