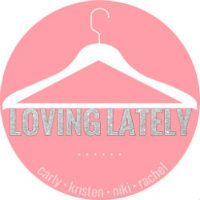 As cheesy as that sounds it's the truth! I am honestly so blessed to have two jobs that I love and enjoy! I work as a stylist at a cute boutique and as a Mary Kay consultant!
What I love about working at the boutique is that I get to help people look and feel there best! Nothing makes my day more than being able to help someone feel beautiful! I love working with our customers and helping them find there perfect look and develop their own personal style. I Love getting to chat with our steady customers and getting to know them. I have an amazing boss and co-worker! They are both super cute and super sweet, who honestly would love working with fabulous clothes and people all day long! Here is the boutiques Facebook page make sure to check it out we have weekly giveaway's every Wednesday!
Being a Mary Kay consultant rocks! One; I get to work with amazing products. Two, I get to decided how much I work. Three, I have amazing customers! Before I decided to be a Mary Kay consultant I was a Mary Kay customer for about a year! Before I started buying Mary Kay I just bought drug store products, which were working just fine. As soon as a started using Mary Kay I noticed a huge difference in my
complexion.
My face was so much healthier and softer. I instantly fell in love with the products! About ten months later, I decided to take the plunge and become a consultant! I am so glad that I did. I have amazing team members and work when I have the time to! I also love getting to know my new customers. The smile they have on their face after they get a free facial is amazing. I am so lucky that I get to work with an amazing company and amazing people! If you are interested in Mary Kay products feel free to check out my website (
HERE
)! There you can find all of our latest products and information on this amazing company!
Have a Fabulous Day & Remember To Go Out And VOTE!